Connecting Iowa with the world and the world with Iowa
The University of Iowa is committed to enriching the global experience of students, faculty, staff, and the greater community. International Programs does this by providing leadership and support for internationally-oriented teaching, research, creative work and community engagement. We encourage students to see the world in a whole new way. Take a look around and see why thousands of students from Iowa and the world call us home each year.
News
Friday, September 22, 2023
Learn how you can receive up $30,000 for international research or study abroad with a Boren Award.
Thursday, September 21, 2023
Guadalupe de la Rosa, a public health major, recently returned from Chile where she interned for an organization that empowers individuals through education and the promotion of human rights.
Wednesday, September 20, 2023
Are you an undergraduate or graduate student interested in a summer language program abroad, all expenses paid?
Get our monthly newsletter
Stay current on upcoming events and news from International Programs
Philanthropist Linda R. Baker will receive the UI International Impact Award at a special WorldCanvass program on November 2.
Through a USAID-funded cooperative agreement, UI experts will lead efforts to increase cooperation between Kosovo and the state of Iowa to increase economic opportunities for Kosovo youth.
The University of Iowa has been named a top producer of Fulbright U.S. students for the seventh year. International Programs leads the university's efforts in supporting applicants.
Number of years UI has been named a Top Producer of Fulbright students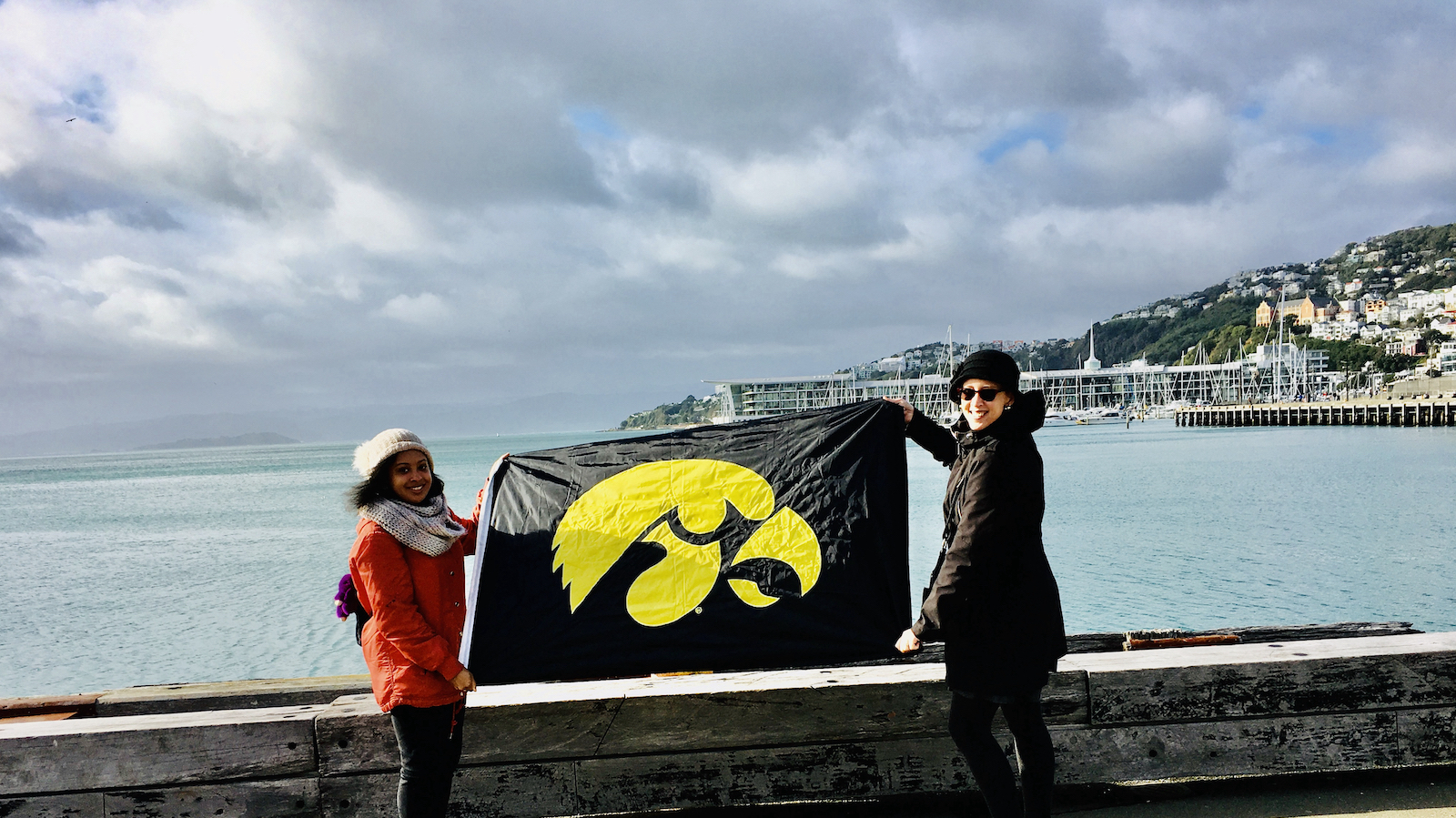 Countries represented by our international students
Study abroad programs offered
"If International Programs has one purpose, it is to open the minds and hearts of our community to the reality that the world is a stronger and better place when we celebrate the humanity in every individual and in every nation. We cannot learn to live together if we do not live to learn from each other."