Connecting Iowa with the world and the world with Iowa
The University of Iowa is committed to enriching the global experience of students, faculty, staff, and the greater community. International Programs does this by providing leadership and support for internationally-oriented teaching, research, creative work and community engagement. We encourage students to see the world in a whole new way. Take a look around and see why thousands of students from Iowa and the world call us home each year.
Apply for a U.S. passport right here at the University of Iowa. Serving both the UI community and the general public.
Chosen from thousands of applicants from colleges and universities across the U.S., 12 University of Iowa undergraduates were awarded the competitive Benjamin A. Gilman International Scholarship, sponsored by the U.S. Department of State.
Ebenezer ("Eben") Aidoo, PhD student in the UI Department of Communication Studies, had several admissions offers from other graduate programs, but chose the University of Iowa "…because of the outstanding teaching and learning resources available for graduate students, reasonable cost of living...and the vibrant academic community in Iowa City."
Each year, International Programs, in partnership with the Stanley Center for Peace and Security, offers a professional development workshop for Iowa's K-12 teachers focusing on international topics and issues of critical importance.
Number of years UI was named a Top Producer of Fulbright students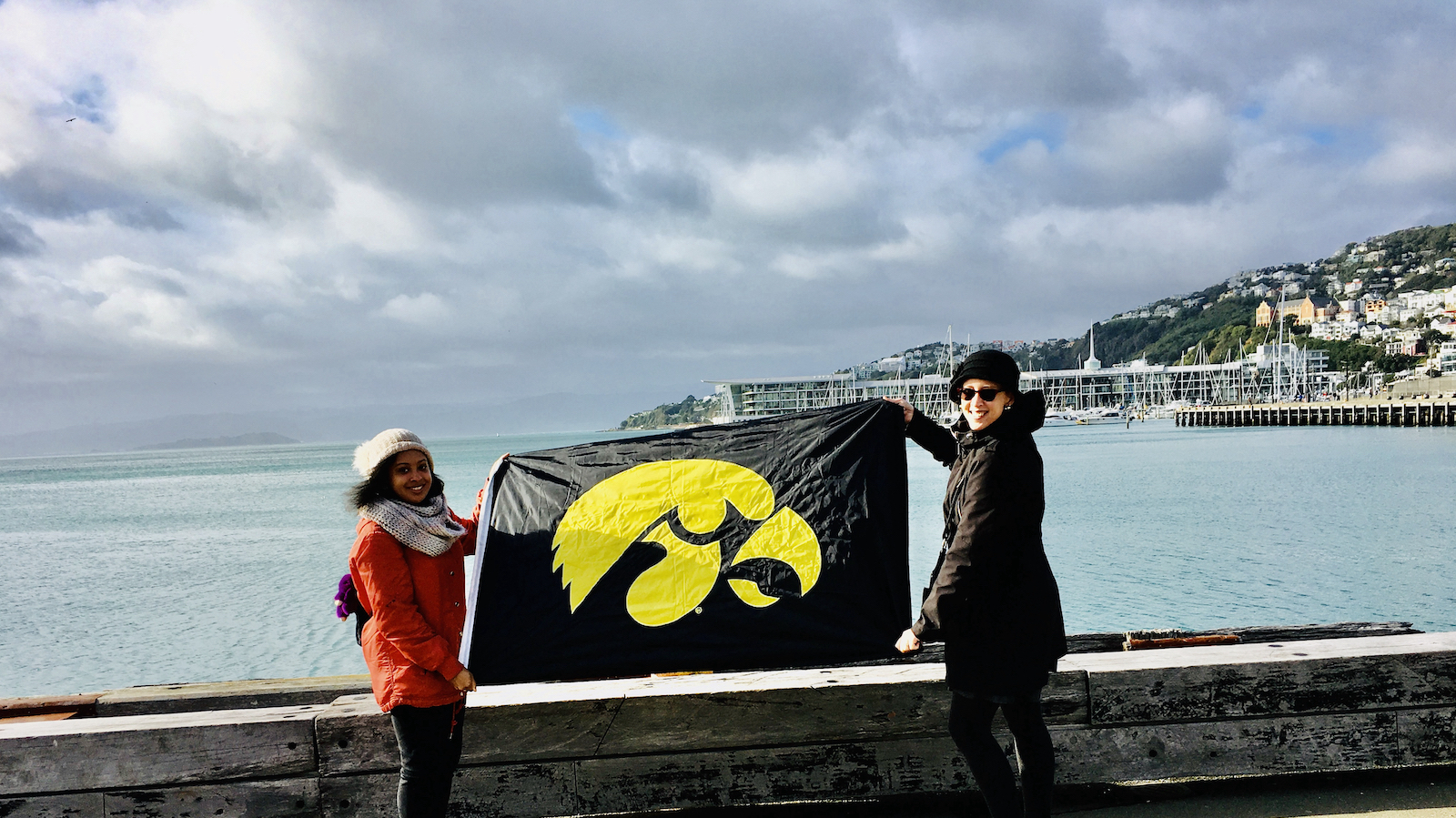 Countries represented by our international students
Number of study abroad programs offered
"If International Programs has one purpose, it is to open the minds and hearts of our community to the reality that the world is a stronger and better place when we celebrate the humanity in every individual and in every nation. We cannot learn to live together if we do not live to learn from each other."