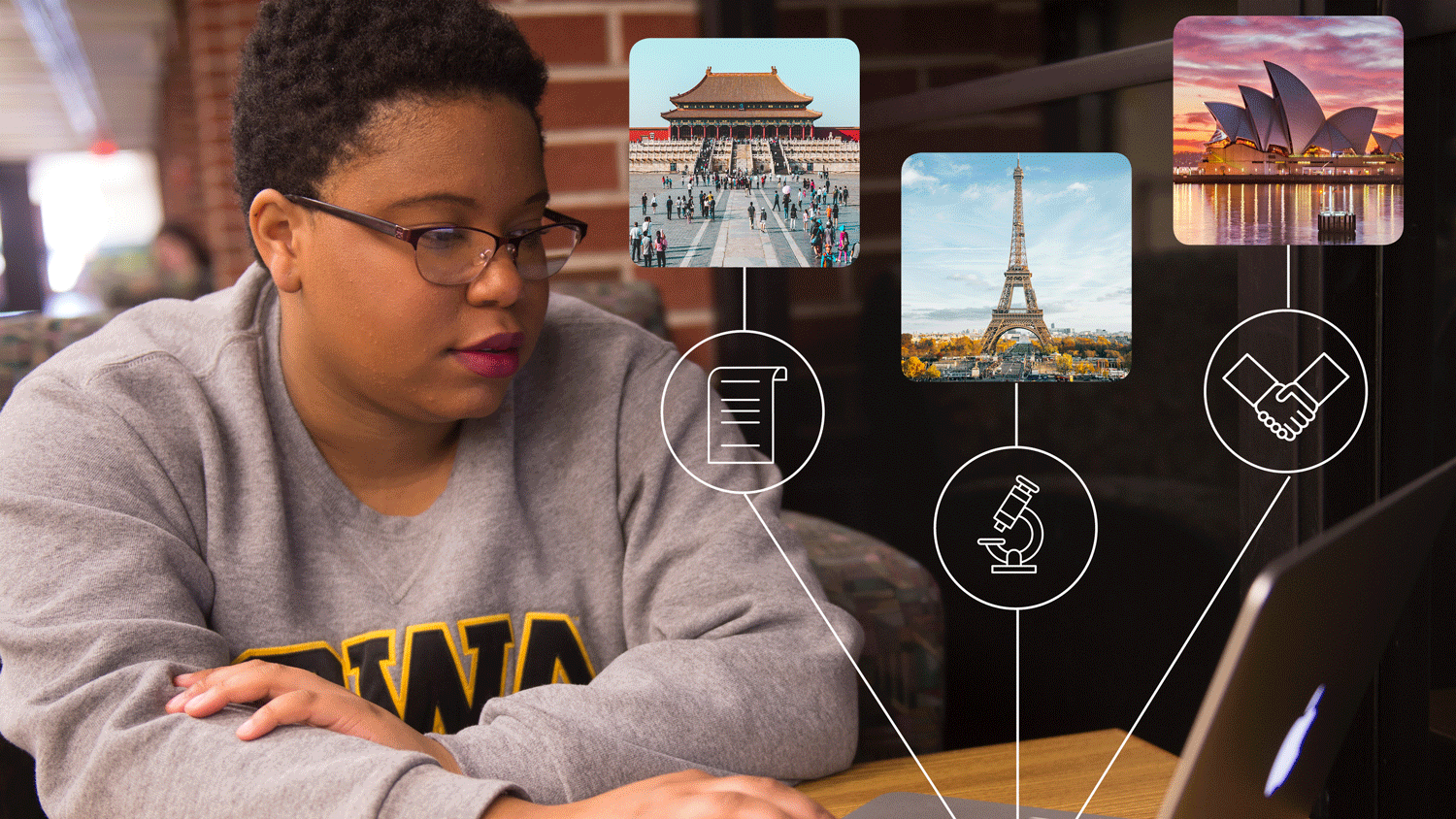 You're virtually there!
Whether your travel plans are on hold for the moment, or you're simply looking to get a taste of being abroad, we're continuing to develop new ways you can connect with the world.
UI Study Abroad offers virtual global internships which offer you the ability to work with companies across the globe to support a myriad of projects.