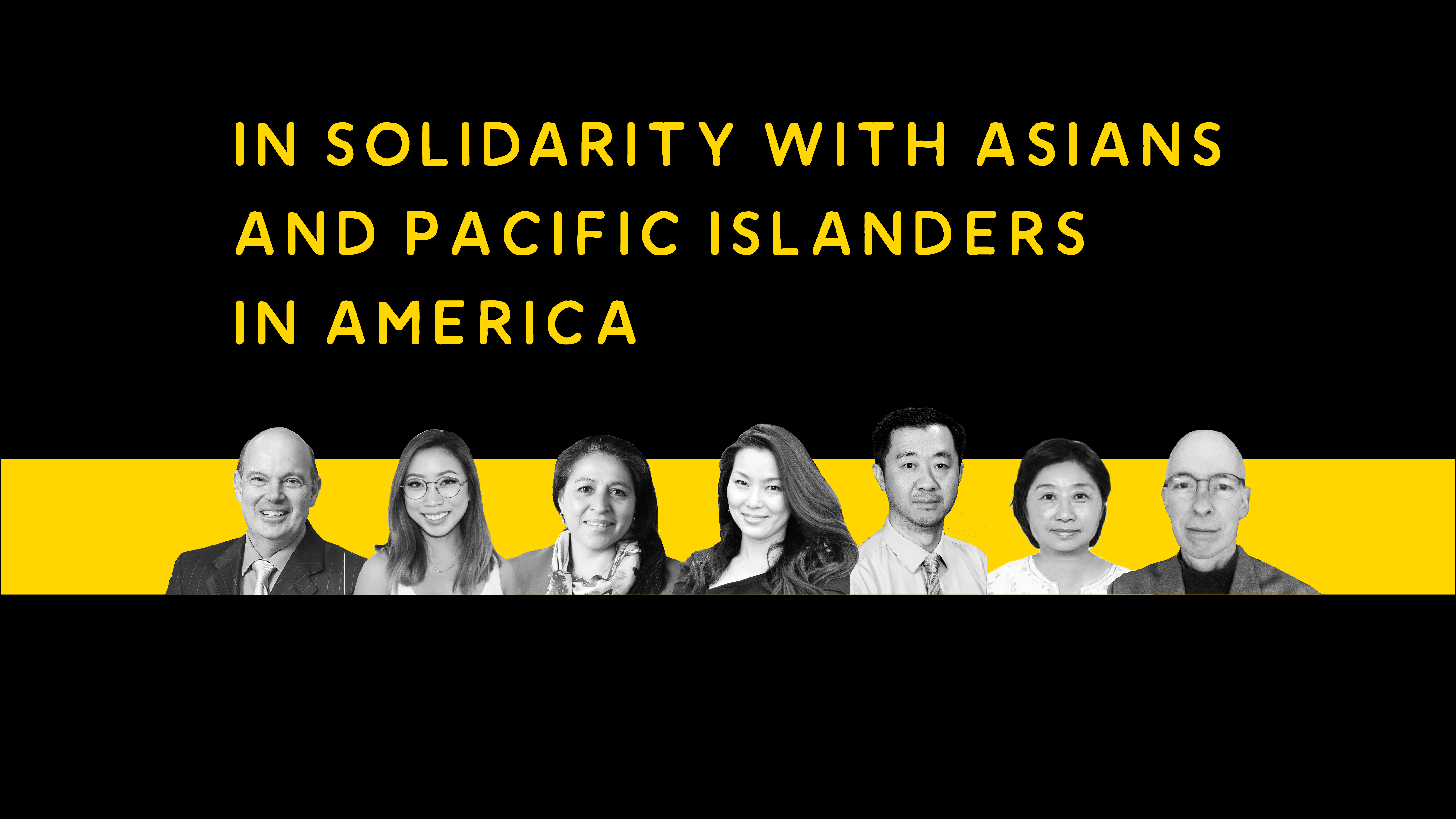 April 28, 2021 | 6:00 p.m. - 7:30 p.m. CST
Presented by International Programs, the Center for Asian and Pacific Studies, College of Dentistry: International Affairs and Programs Committee, Diversity, Equity and Inclusion (DEI) Committee, the Office for DEI, and Tippie College of Business
Hate crimes against Asian Americans and Pacific Islanders (AAPI) are on the rise. Current reports of harassment and challenges experienced by AAPI individuals across the country reflect a historical legacy of anti-Asian sentiments that impacts us today. What resources are available to address anti-AAPI biases and violence? What can we do to support AAPI communities?
This webinar was presented to demonstrate solidarity with Asians and Pacific Islanders in America as we work towards confronting these problems to embrace our shared humanity.
Did you miss the webinar?
Click here to watch In Solidarity with Asians and Pacific Islanders