University of Iowa senior study abroad advisors share their responses to parents' frequently asked questions.
We asked University of Iowa (UI) Senior Study Abroad Advisors Emily Brown, Kristine Djerf, and Monica Ernberger to answer the most common study abroad questions they hear from parents. See if your question is answered below.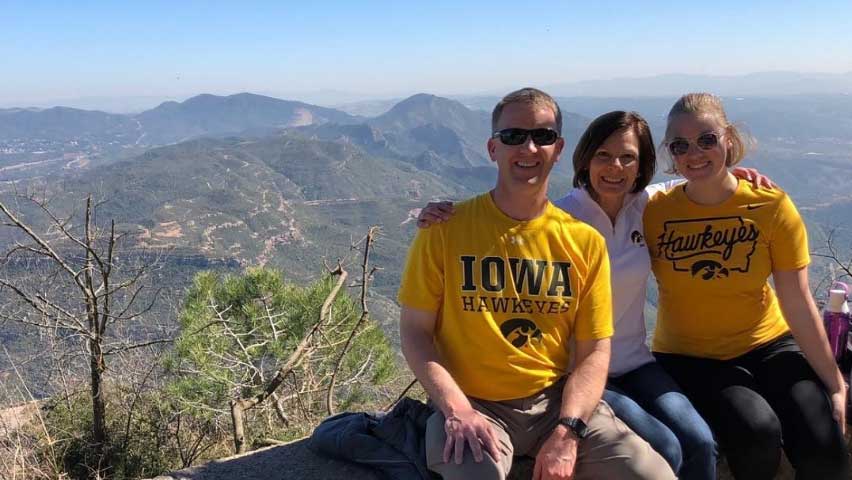 1. Why should my student study abroad? 
Employability: Employers value the study abroad experience because students gain relevant skills including intercultural communication, problem solving, and confidence. 
Earn credit: Students earn credit towards their UI degree while studying abroad. They can satisfy requirements for their major, minor, or certificate programs, as well as fulfill general education requirements and general electives.
Graduate on time: Statistics show that UI students who study abroad are more likely to graduate in four years than those who do not study abroad.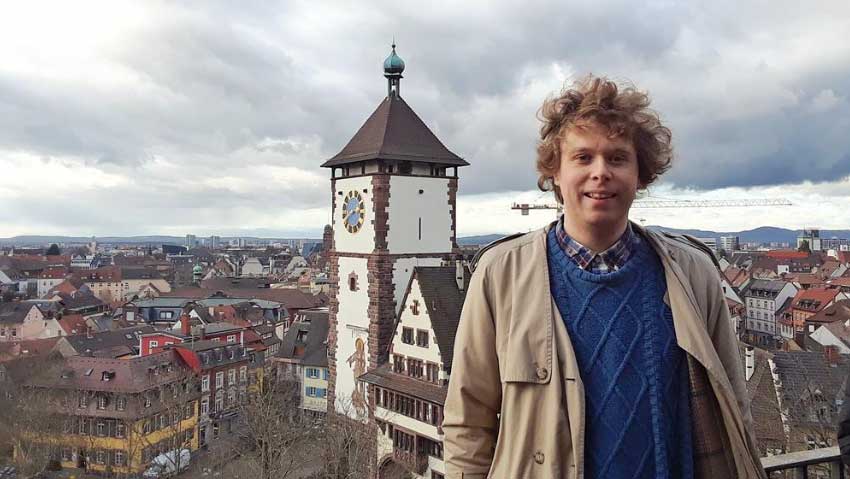 2. How do students pay for study abroad?  
Federal aid: Students can use any federal aid for which they are eligible. Those on semester-length programs can often apply their regular UI tuition scholarships toward the cost of the program. 
Scholarships: We offer numerous scholarships to help offset the cost of going abroad. Many students have told us they were pleasantly surprised at how many scholarships they were eligible to apply for (and in many cases received!).
Cost: Students who pay out-of-state tuition may find that semester-length programs are nearly the same cost or even less expensive. For in-state students, semester-length programs are typically more expensive than a semester in Iowa City, but actual costs depend on location and type of program. Summer programs range in cost.
Billing: For sponsored programs, tuition is billed through the U-Bill. Housing and meals may be paid through the U-Bill, to the provider, or onsite, depending on the type of program.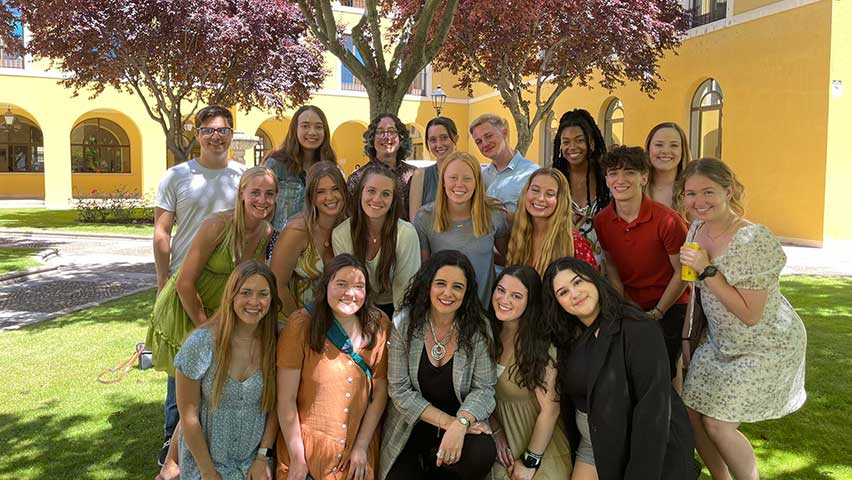 3. What safety measures does the University of Iowa have in place for students studying abroad?  
24/7 emergency support: UI Study Abroad has dedicated staff available to students 24/7 in case of emergencies. 

Mandatory travel and medical insurance: Cultural Insurance Services International (CISI) provides medical and travel insurance coverage for UI students traveling abroad. Major features of the coverage include basic medical insurance and emergency medical and security evacuation. 
Safety and health standards: UI-sponsored study abroad and internship programs have been screened for health and safety standards. Many programs are operated by third-party providers with staff located in host cities who educate students about how to stay safe, respond to emergencies, and liaise with our office. 
Security: We actively review and reassess the security situation in the countries in which we sponsor programs, utilizing resources provided by the U.S. Department of State, the Centers for Disease Control and Prevention, and private security companies. 
4. What are the benefits of doing an internship abroad? 
Career focus: Doing an internship abroad can help your student decide if they are on the right career path, while also providing them with international experience.  
Gain valuable skills: Working in an international environment allows your student to expand their knowledge, giving them an advantage in the global job market. 
Guaranteed placements: Our global internship providers guarantee placements, and the placement process is custom tailored to your student's interests. 
Meet the advisors:
Emily Brown
Senior Study Abroad Advisor and Program Coordinator
"One piece of advice I give students considering going abroad is to realize that life gets a lot more complicated after college. Studying abroad may be their best chance to live abroad for the foreseeable future." 
Kristine Djerf
Senior Study Abroad Advisor and Program Coordinator
"I enjoy the personal growth I see in students from the time I meet them to the time they return and tell me about their international experience."
Monica Ernberger
Senior Study Abroad Advisor and Program Coordinator
"My favorite part about advising study abroad students is seeing their faces light up when they realize what they want to do really is possible and is going to happen."
---
International Programs (IP) at the University of Iowa (UI) is committed to enriching the global experience of UI students, faculty, staff, and the general public by leading efforts to promote internationally oriented teaching, research, creative work, and community engagement.  IP provides support for international students and scholars, administers scholarships and assistance for students who study, intern, or do research abroad, and provides funding opportunities and grant-writing assistance for faculty engaged in international research. IP shares their stories through various media, and by hosting multiple public engagement activities each year.