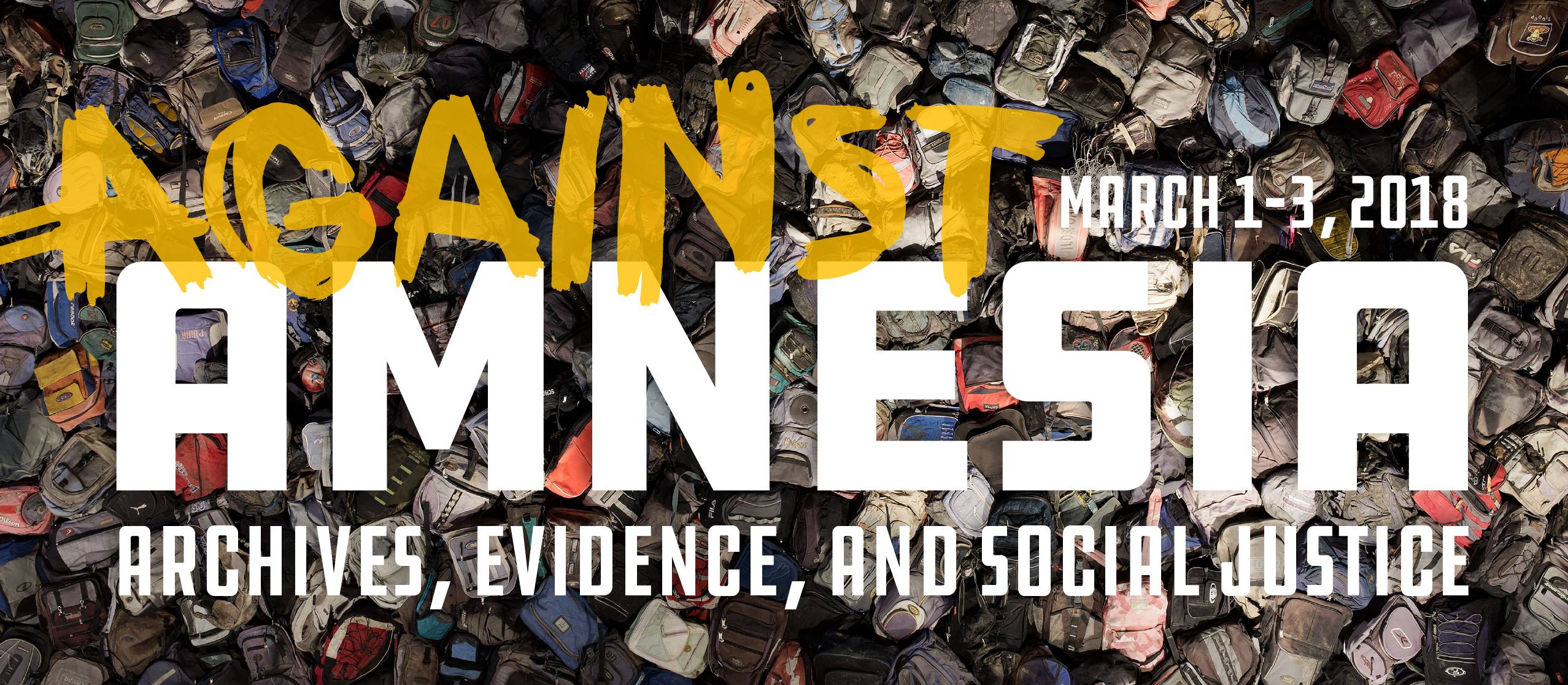 Provost's Global Forum 2018
March 1-3, 2018
We often picture archives as rare documents and artifacts—precious and too often unseen collections that preserve our history. But increasingly, concerned citizens, as well as professionals, find themselves desperately grasping the present—tweets, websites, sounds, smells, blood, and bodies—before it vanishes or is furtively swept away. Archives expose past actions that buttress our current crises and hand us tools to dismantle barriers to justice.
During the 2018 Provost's Global Forum - Obermann Humanities Symposium, Against Amnesia: Archives, Evidence, and Social Justice, practicing archivists, engaged scholars, and interdisciplinary artists will share projects from guerrilla archiving of climate data to mining corporate records for evidence of organized violence. The symposium will also include the 2018 Joel Barkan Memorial Lecture. Join us for three days of lectures, panels, film screenings, and exhibits.
The 2018 Provost's Global Forum - Obermann Humanities Symposium is made possible, in part, through the generous support of the Stanley-UI Foundation Support Organization.
Have an iOS mobile device? We're on Guidebook! Easily browse the symposium schedule and maps, create your own schedule, receive text reminders, and connect with other attendees. Just download the free app from the iTunes App Store and search for "Against Amnesia"—or click this link from your device.