Virtual Homecoming is a chance to keep the Hawkeye spirit alive by sharing a "homecoming message" with the University of Iowa community, regardless of where you are in the world.
If you can't make it to campus for homecoming this year, send a virtual homecoming message! The messages will be shared with campus during Homecoming Week (October 1-7, 2023).
Questions? Contact ip-communications@uiowa.edu
"I am still inspired by the life changing experience of spending years at the University of Iowa. Thank you and Go Hawks!"
"I was there 9 years ago, and I just what to tell you Hawkeyes, those 4 years that I studied at UI , it's the most happiest time at my life and I will never forget about it, Whenever I think of those period of college time at late night, I am very excited and pleased, as a Hawkeye, I feel very proud of to be an Hawkeye everywhere I go."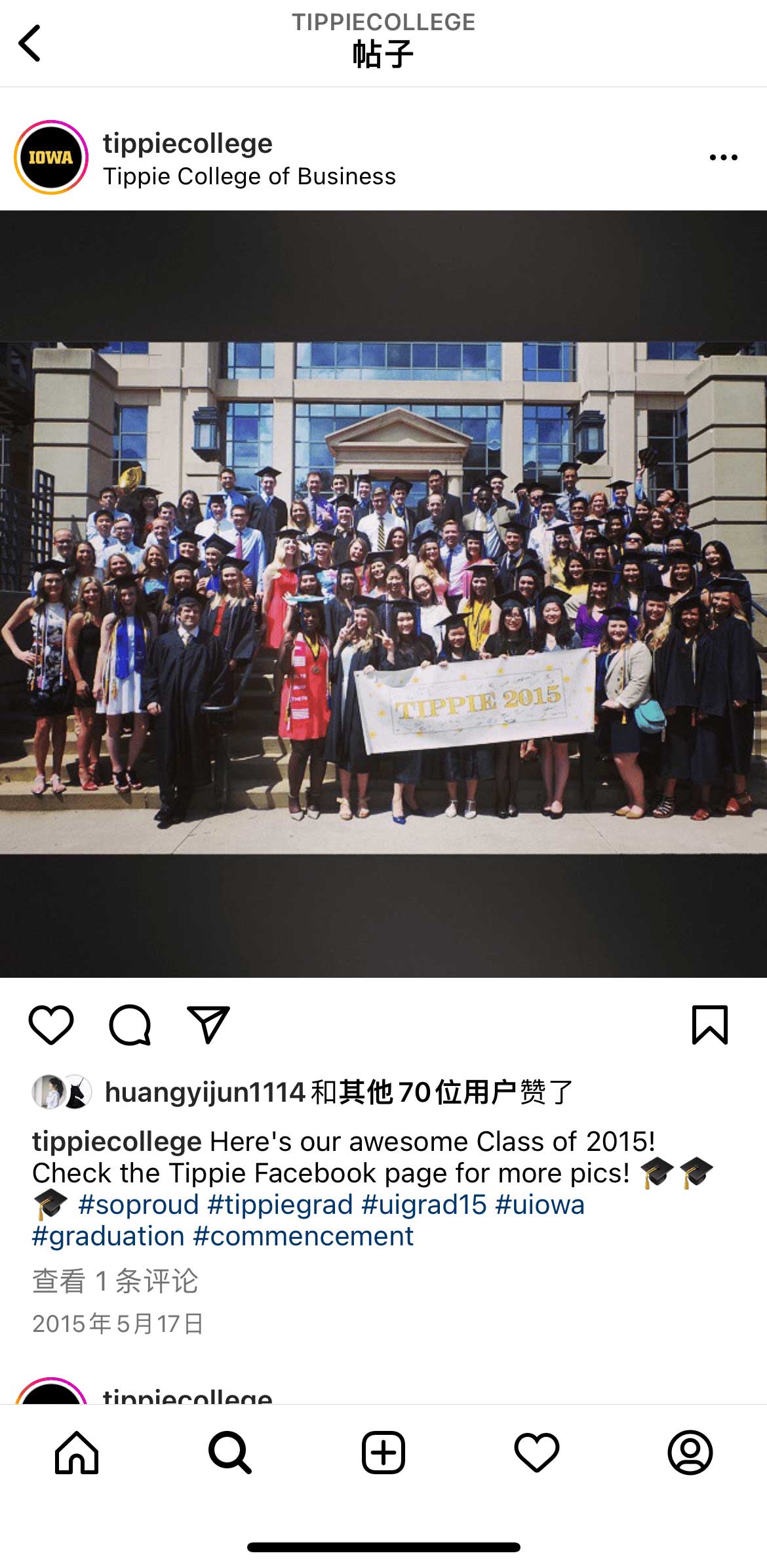 "I can't believe flashbacks of over 10 years are still vivid: waiting for Cambus at MacBride Hall heading back to the dorm, Zumba dance class at the Rec, the staff at Burge asking you not to run in the dining hall, the nap time at the 4th floor of the Papajohn's library between two mid-terms, group project meetings at main library, studying business law at Javahouse, the dreadful feeling of giving a speech in front a whole class, singing Oceans at Parkview, etc.  Those 5 years are the most precious and unforgettable life experience. It taught you way more than what your professor told during his office hour that "you have to ask for what you want". Moreover, you make best friends who truly know what "Go Hawks" means and would give you a high-five on that!"
"Go Go Go, Fight Fight Fight! HAWKEYE."
"I was in Iowa City during a time when the world was changing, the greatest of which was the fall of the Berlin Wall. UI allowed me to see a different, dynamic, vibrant world, including cultural events (e.g. Les Misérables) and the Hawkeyes. Mayflower was my first residence and an icon in my memory, from where I contemplated the first total snowfall in my life. Happy Homecoming to everyone."
"Once a Hawkeye, always a Hawkeye!"
Submit your message here!