Wednesday, March 21, 2018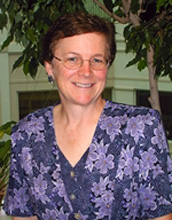 Elizabeth (Libby) Lyons is the fourth speaker in the Commitment to Internationalization lecture series. Her talk, "Exploring the Value of Strategic International Science Engagement," will be on Friday, March 30, 2018 at 4:30 p.m. in room 2520D of the University Capitol Centre. This lecture continues the conversation about the UI's vision and strategic themes for campus internationalization.
Elizabeth (Libby) Lyons serves in the National Science Foundation's Office of International Science and Engineering (OISE) where she works to help American institutions, scientists, and students build international networks and collaborations. She has also been active in engaging university leaders on strategic approaches to international scientific research and education at institutional and state levels. She has served at NSF in many capacities over the last twenty years, including as head of NSF's Tokyo Regional Office in 2016; as program coordinator for NSF's flagship international program, the Partnerships for International Research and Education (PIRE) program; as a senior advisor on detail to the Department of State for three and a half years; and as a program director in the Directorate for Biological Sciences. She is now the interim head (based in the U.S.) of the Tokyo Regional Office and program director in OISE.
She has written about U.S. academic international science and technology engagement, e.g., "Unintentional Diplomats: International Science Engagement and Science Diplomacy by U.S. Higher Education Institutions." Her most recent publication is "How Collaborating in International Science Helps America," published in 2016 in Science & Diplomacy. Before moving to NSF, she served on the faculties of Northwestern University and Amherst College. She earned an A.B. in sociology from Harvard University, a Masters of Forest Science from Yale University, and a Ph.D. in botany and genetics from Duke University.
Individuals with disabilities are encouraged to attend all University of Iowa–sponsored events. If you are a person with a disability who requires a reasonable accommodation in order to participate in this program, please contact Sarolta Petersen in advance at sarolta-petersen@uiowa.edu  or 319-335-3862.