All University of Iowa students, staff, faculty, visiting scholars, and alumni are invited to submit photos to the 2022 University of Iowa Photography Contest! All photographs must be the original work of the entrant, of high quality, and include a brief commentary related to one's international experience at the University of Iowa (either on-campus or abroad).
A panel of judges chosen by International Programs will choose first and second place winners for each photo category based on artistic expression, creativity, originality, photo commentary, and the quality of the image. Winning photographs will be showcased across campus during International Education Week (Nov. 14-18) as well as featured in an Iowa Now article.
Grand prize: Win a Polaroid Lab Starter Kit as part of our People's Choice Award!  All first and second place winners and semi-finalists will be included in a second phase of voting on Instagram to determine our grand prize winner. 
Photographers are invited to submit multiple photos in each category.
Deadline: Sunday, October 16, 2022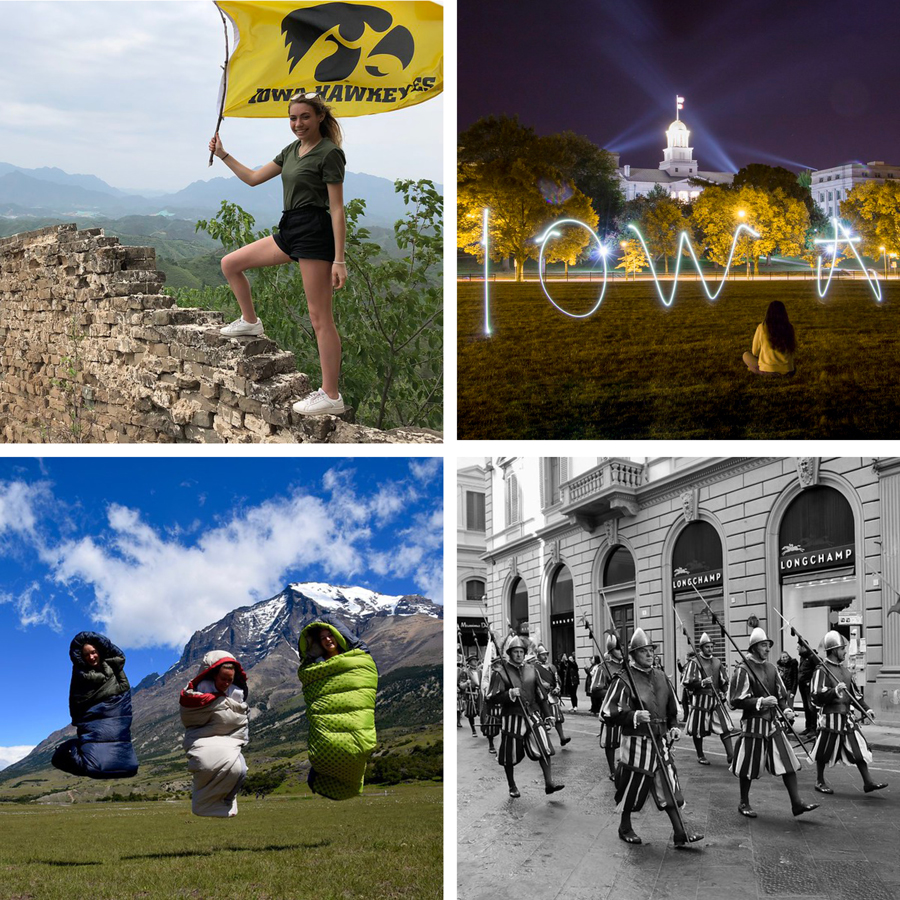 CATEGORY 1: Hawkeye Spirit
As the title implies, we are looking for photos in this category that depict you showing off your love of the University of Iowa abroad or on-campus, whether it's flying the Hawkeye flag from the top of the Swiss Alps or marching in the homecoming parade with an international student organization.
CATEGORY 2: Student Experience
Show us and tell us about those once-in-a-lifetime experiences that you would never have if you hadn't studied abroad or chosen to come to Iowa as an international student. From a hike in the mountains of Uruguay to an internship in South Africa, or an international friendship made here on campus, did studying in a different country change the way you look at the world?
CATEGORY 3: Exploring Local Cultures and Traditions
Show us an image that captures the essence of your host country abroad or a cultural experience right here in Iowa. From making homemade naan in India to celebrating Halloween for the first time in the United States, what new cultures and traditions did you encounter during your time at Iowa or abroad? Feel free to get creative with this category and look beyond the landmarks.
Questions about this process or the contest, in general, can be sent to ip-communications@uiowa.edu.